Bar Menu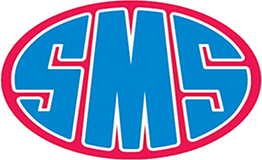 Bar
HOURLY BAR (CALL BRANDS):
First Hour: $12.00/person; add $4.00/hour for each
additional hour (Minimum two hours)
ALSO INCLUDES:
Domestic Beer: Budweiser, Bud Light, Michelob Light
House Wine**: Chardonnay, Cabernet, White Zinfandel
Soft Drinks, Juices, Tonic Water, Club Soda, Ginger Ale
UPGRADE LIQUOR:
Premium Brands—$13.00/person for the first hour; add
$4.00/hour for each additional hour.
Includes Imported Beer & House Bottled Wine.**
BARTENDER $35.00 Per Hour—Minimum three hours.
**No Substitutions for house wines.
LIQUOR BY THE DRINK:
CALL BRAND LIQUORS:
BOURBON: JIM BEAM
SCOTCH: DEWARS
VODKA: SMIRNOFF
TEQUILA: EL TORO GOLD
GIN: SEAGRAM'S
WHISKEY: SEAGRAM'S 7
RUM: BACARDI SILVER
$8.00/each
PREMIUM BRAND LIQUORS:
BOURBON: JACK DANIELS
SCOTCH: CHIVAS REGAL
VODKA: ABSOLUT
TEQUILA: CUERVO GOLD "1800"
GIN: TANQUERAY
WHISKEY: CROWN ROYAL
RUM: MOUNT GAY
$9.00/each
DOMESTIC BEER:
BUDWEISER
BUD LIGHT
MICHELOB LIGHT
$4.00/each
IMPORTED BEER:
HEINEKEN
AMSTEL LITE
CORONA
$5.00/each
IMPORTED CORDIALS:
SAMBUCA GRAND MARNIER
COINTREAU KAHLUA
B&B AMARETTO
DRAMBUIE GALLIANO
TIA MARIA BAILEY'S IRISH CREAM
$8.00/each
DOMESTIC CORDIALS:
CRÈME DE CACAO (WHITE & DARK)
APPLE JACK
JACQUINS APRICOT
CRÈME DE MENTHE (GREEN & WHITE)
PEPPERMINT SCHNAPPS
$6.00/each
COGNAC:
HENNESSEY V.S.
COURVOISIER V.S.
$9.00/each
WINE:
SMS SELECTED WINES
Other special wines and sparkling wines may be selected from our wine list.
$18.00/bottle
SPARKLING WINES:
HOUSE CHAMPAGNE
$25.00/bottle
SNACKS:
GOLD FISH, POPCORN, HOT MIX,
HOUSE ROASTED PEANUTS
$5.00/person
SOFT BEVERAGES:
SPARKLING GRAPE JUICE
$15.00/bottle
CHAMPAGNE PUNCH
$26.00/gallon
FRUIT PUNCH
$21.00/gallon
COFFEE SERVICE
$21.00/gallon
ICED TEA SERVICE
$21.00/gallon
SOFT DRINKS
$1.50/bottle
HOURLY:
DOMESTIC BEER AND WINE BAR ONLY:
FIRST HOUR: $10.00/person; add $4.00/hour for each additional hour.
PRICES SUBJECT TO CHANGE WITHOUT NOTICE.
1764 Norland Rd
Charlotte, NC 28205
ph: (704) 536-1500
fax: (704) 537-2385
*Menu pricing is based on 100 people or more. If less, please call for pricing.