Corporate events and family gatherings do not always need to have a formal theme. Those events can be just as successful with a more casual theme that complements the season. And now that summer is rapidly approaching, it is the perfect time to consider Bar- B-Q catering for your next event.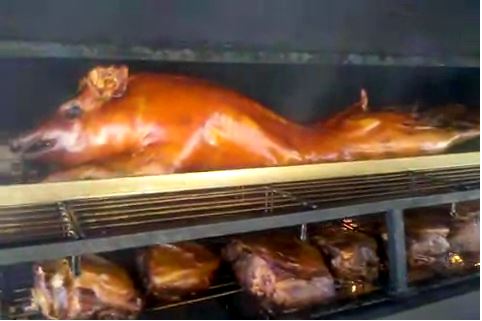 The summer months provide warmer temperatures and the perfect opportunity to host an event outdoors. A Bar-B-Q menu seems to fit the outdoor theme as it creates a casual atmosphere where guests can be a little more lax. It also allows for a more casual type of dress as people generally attend barbecues while wearing their summer attire. This makes for more comfortability among your guests.
Another good thing is that pretty much anyone can host a barbecue. And with a BBQ catering company, hosting is made very easy. That leaves plenty of time for socializing and networking among the guests and host. The guests will not be bogged down with the time-consuming process of a more formal type of sit-down dinner.
BBQ caterers also have the capability of coming to your venue with their own equipment. There's no need to worry about any type of preparations on your part. Just reserve a place where the caterer can cook and the rest of the day is yours to enjoy as you see fit.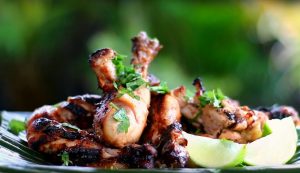 The food selection at a BBQ catered event is also more exciting than a typical catering menu. There are endless options to what BBQ caterers can put on the grill. The fresh smokiness off the grill will also provide a tantalizing aroma to set the mood. And there are plenty of vegetarian alternatives for guests who do not eat meat.
BBQ catering is a unique option that could make your event stand out from the multitude of other summer events and parties. Even summer weddings with a more casual theme can benefit immensely from BBQ catering. Couples looking to save some money on their wedding catering should look into Bar-B-Q as the theme for their menu as it could be a more affordable option.
SMS catering Services offers BBQ catering for all types of events. Our chef can put together a top-quality catering menu that will have your guests talking about the event long after it's finished. Contact SMS Catering Service today and book your summer function with an exciting BBQ theme.