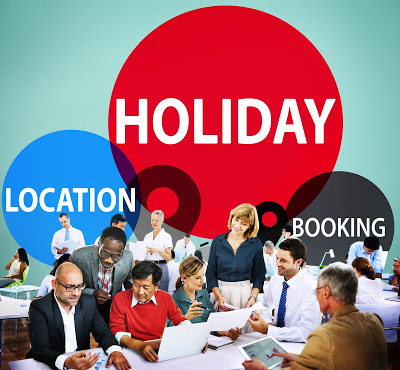 Holiday parties are an enjoyable way for companies to end the year. But planning one of these corporate events does not just happen overnight. There are many details to consider when it comes time to plan a corporate holiday party; a potentially overwhelming task when considered amongst all of the other things that you love and which keep you and your family busy during the festive season. Let us ease your planning burdens by allowing us to suggest some useful tips to help you prepare for a success.
Plan in advance
The month of December is usually jam packed for most people as there are parties, family functions and other types of activities that consume a good deal of their time. Decide on a date long before the start of the holiday season and find a banquet hall that has an opening on that date. Many banquet halls book months in advance, so the earlier the better.
Pick the right venue
Estimating your number of guests will help decide on a place to hold your holiday party. You don't want a huge hall that will look empty with a limited number of guests while you also don't want to have to try and push a large group of people into a small space. Location is also an important factor as you don't want your guests to have to travel too far out of the way.
Choose a theme
Theme does not necessarily mean your guests need to dress up in costumes. Themes could be as simple as business casual as far as a dress code is concerned. However, there are decorations to consider for a holiday party. Attempt to go with a theme that applies to everyone as you do not want to alienate any of your guests. Also, make sure to gather enough volunteers to assist with the decorating process as it could be a bit time consuming.
Make an agenda
The party will need to have a beginning, a middle and an end. That can happen much easier with the creation of an agenda that includes guest arrival, cocktail hour, food service, keynote speakers, gift exchange and any other type of activities you would like to include.
Recognition of guests
Most holiday parties are all about appreciation, so at some point, it would be a good idea to recognize company employees. That can include individual awards, group rewards or some words of gratitude spoken by a company executive.
SMS Catering specializes in hosting and catering all kinds of corporate events, including holiday parties and functions. Take the worry out of your holiday season and give the gift of fun to your co-workers with the help of SMS Catering Services in Charlotte NC. Our friendly and experienced staff is here to help you every step of the way from planning and entertaining to food, games, presentations and so much more! Contact the professional team at SMS Catering Services today.