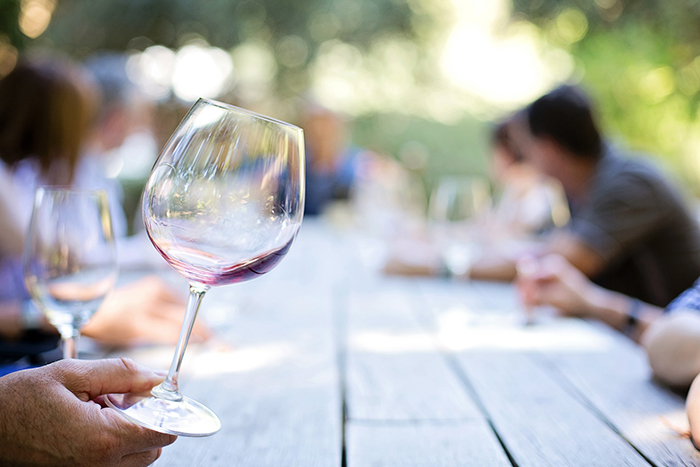 Many catered events come with the inclusion of wine and choosing the right kind can make a wealth of difference. If you are planning a wedding reception or any other kind of formal event, here are some considerations to make when selecting your wines for the night.
Complement the Season
Winter months generally call for menus that are comprised of richer, thicker selections. That usually means there is plenty of spice to go around. This would call for the taste of a bold red wine to help enhance all of those flavors. Summer menus are often a lot lighter, which generally calls for lighter white wines that are not as heavy.
Consider the Sauce
Many times, pairing a wine successfully comes from complementing the sauce. Heavier meals generally call for a lighter red or white wine, such as a Pinot Noir or a Chardonnay. Meat dishes usually come with a heavier sauce which pairs better with heavier red wines like a Merlot.
Be Wary With the Reds
Remember that not everyone is a red wine aficionado. Some dishes work very well with heavier reds, although the heavier reds are not a necessity to make it work. You can get away with using a medium-bodied red wine that may be a little more mainstream. Don't get too fancy with your red wines and the majority of guests will thank you for it.
Stick With the Theme
There are plenty of wines that will fit the theme of your event. For example, an Italian wedding should include plenty of Italian wines. High end corporate events could consider using more revered French wines. Outdoor events may want to lean towards lighter wines. Coming up with a theme extends to the décor, menu items and also the choice of wine.
Mind Your Budget
Many weddings and corporate events come with limitless drinks which means a lot of guests will drink their share. Spending too much on wine might not practical from a budgetary standpoint. If you are intent on using some fine wines, one option is to relegate them to dinner service and go with a more affordable brand the rest of the evening.
SMS Catering Services is available to enhance all your private parties, weddings and corporate events. Equipped with a spacious banquet hall and top notch catering menu, your next Charlotte function can be a success with the help of SMS Catering Services.