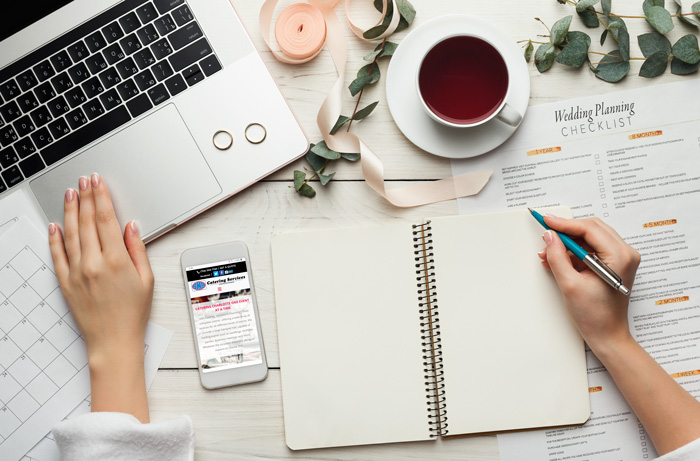 Planning a menu for a wedding takes more than just simple choices. There are even important things to consider beyond he food tasting. Here is a look at some important things to keep in mind when it is time to plan out your wedding menu.
There Will Be Special Orders
There are usually a few vegetarians at every wedding and there may also be some guests who have food allergies and special dietary restrictions. Plan to have at least a few special orders and make sure you go over those alternative options with your wedding caterer.
Don't Wait Too Long
Hiring catering services for your wedding is a detailed process and if you wait too long, your options will be limited when it comes to quality. Most reputable caterers are booked far in advance and some will not even consider catering a wedding reception on short notice.
Source of Food Is Important
Any old caterer can prepare a salmon dinner, but that does not mean it will be the freshest catch of the day. Look deeper into each caterer's ingredients and inquire about the source of their food. A reputable caterer will be able to rattle off those details immediately and tell you everything you want to know.
Presentation Matters
It may be easy for you to decide on menu items, but don't neglect to ask what the presentation of those food items will look like. You should be able to see how the food is presented on a plate, as well as what kind of plates and serving dishes will be used on each table.
Control the Portions
You don't have to overdo it with food in order to make your wedding a memorable one. However, shorting guests on food and leaving them hungry will be a memory that stays with them for years. Make sure that your portions are not too dainty and all your guests are able to eat their fill.
You Can't Please Everyone
No matter how hard you try, you will not be able to please everyone at your wedding with the food selection. Trying to do that is just going to leave you exasperated. Select the catering menu items you feel strongly about and leave it at that. You already have enough to worry about.
SMS Catering Services goes over every detail when it comes to weddings, corporate events and other kind of functions. Guests can be assured everything will be just as they want it, which will make for a special occasion to remember. Contact SMS Catering Services today for the best catering Charlotte has to offer.