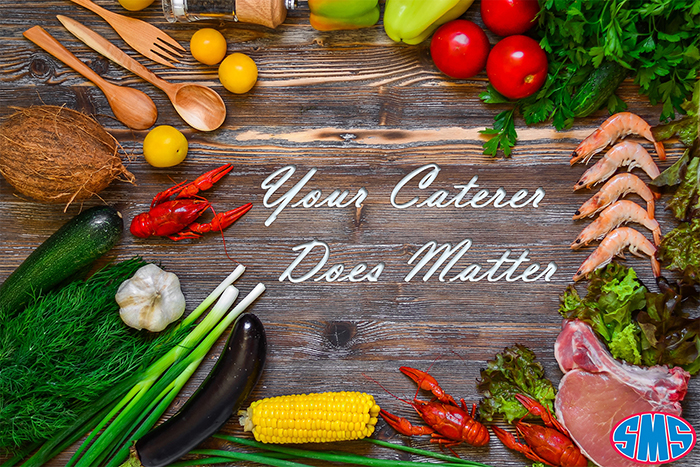 Catered events do not just happen. There is a lot that goes into planning a wedding, corporate event, anniversary, or birthday party. There is also a great deal that goes into choosing the right caterer. Here's a list of what to look for when it comes time to find the right caterer for your next event.
The Right Experience
Not every catering service is the same. That means that not every caterer is equipped to handle specific events. For example, a caterer service that hosts a lot of weddings may not be the right type of caterer to handle your corporate event. Check out what kind of events different caterers have done in the past and go with one that has experience in handling your particular theme.
The Right Taste
At any kind of catered event, there is going to be an ample amount of food that is served. The only way to test that food is to taste it. Most reputable caterers will permit some kind of tasting as an example of what the client can expect. So venture out and let your taste buds be the judge.
The Right Service
One of the requisite parts of any catered event is being served. Caterers should have certain standards when it comes to service. Ask about these standards and never forget to ask about how much staff will be working during the event. It is a must to make sure every guest is accounted for at a catered event.
The Right Leader
Find out who is in charge of running the events within each catering service. The best food will be all for naught if the nightly itinerary does not run smoothly. Meeting the event coordinator, the person who will be overseeing everything, is a must. Feeling comfortable with that person goes a long way towards a successful event.
The Right Price
Budget is a primary concern when it comes to any event. There is no sense meeting with a caterer you cannot afford. So before doing any type of investigating, make sure that the catering price is right for you.
SMS Catering Services hosts all kinds of events in its own banquet hall as well as providing off site catering services. There is an abundance of options for customers to choose from as SMS Catering Services can make your next event one to remember.