There are obvious questions that need to be asked when selecting a caterer and venue for your next event, whether it be an anniversary, wedding, or corporate party. However, there are plenty of important questions you might not have thought to ask your caterer or venue.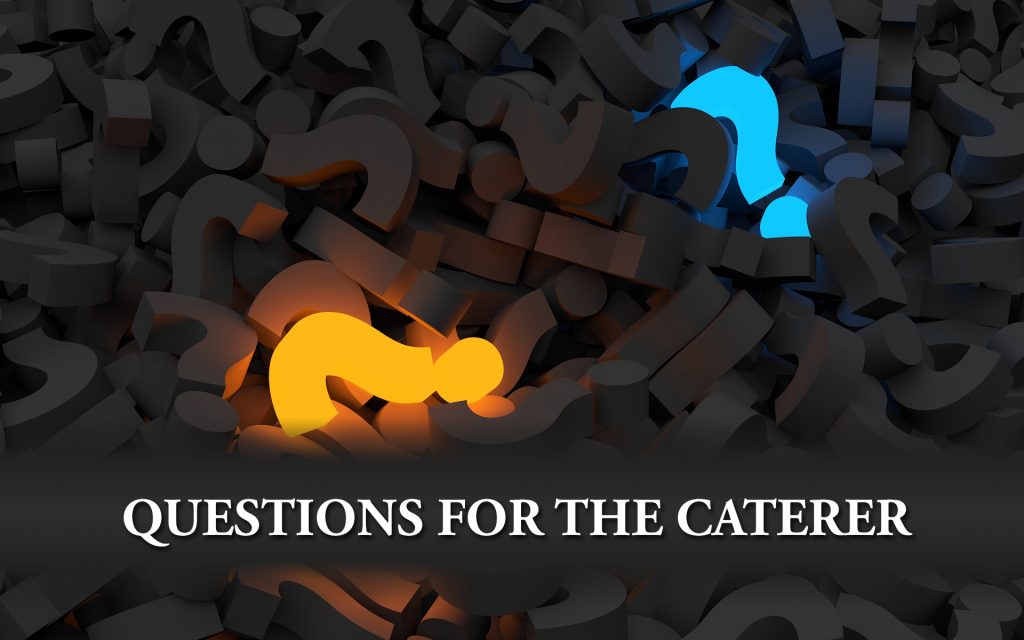 What is the timetable for service?
Caterers will establish an itinerary for your event, but it is important to know just how long service will take. You should know just how long it will take from the time the first and last entrées are served. You should also know the exact down time between courses.
What is the leftover policy?
There is usually a good amount of food at a catered event and it's very rare that all of it is eaten in its entirety. Paying for the food should give the client the right to take the rest of it home and it is definitely a topic that should be discussed.
What is the cost of tables and chairs?
Believe it or not, some catering venues will charge to use their tables and chairs. There are even upgrades when it comes to these items. Make sure you know exactly what you are paying for.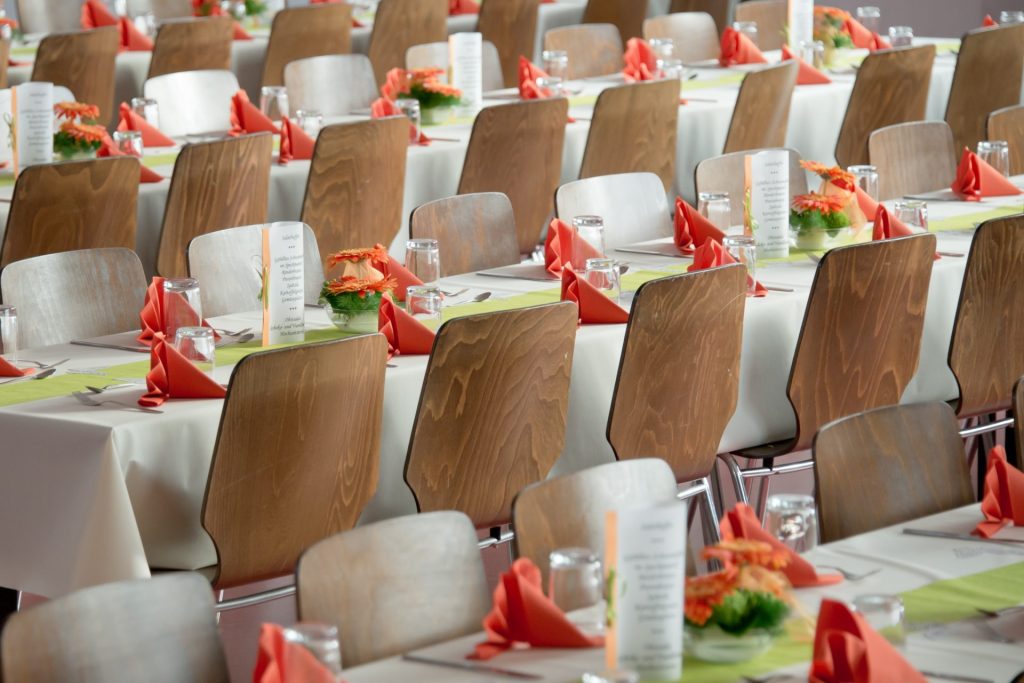 Can I control the thermostat?
When choosing a caterer that provides a venue, having access to the thermostat is a major plus, especially when it comes to weddings and formal events. Being able to keep a room cool also helps when dealing with larger groups of people.
What is the sound quality?
Weddings have deejays and corporate events often include guest speakers or presentations. That brings about the need for a higher quality of sound. If your caterer is providing a banquet hall, ask about the acoustics, the sound system and any other aspects that have to do with the audio.
What is your alcohol policy and fees?
This will help pinpoint how much you are going to spend. Some caterers charge by consumption while others charge per person. Some charge a corkage fee for alcohol brought in by the client. There are also caterers that serve wine with dinner and others that limit the amount of time alcohol is served. Ask for a full rundown of the alcohol policy and fees.
SMS Catering Services can answer every customer question while providing quality service for all types of events. Whether you need a catered event at a banquet hall or catering brought straight to you, SMS Catering Services is standing by with a solution that works.