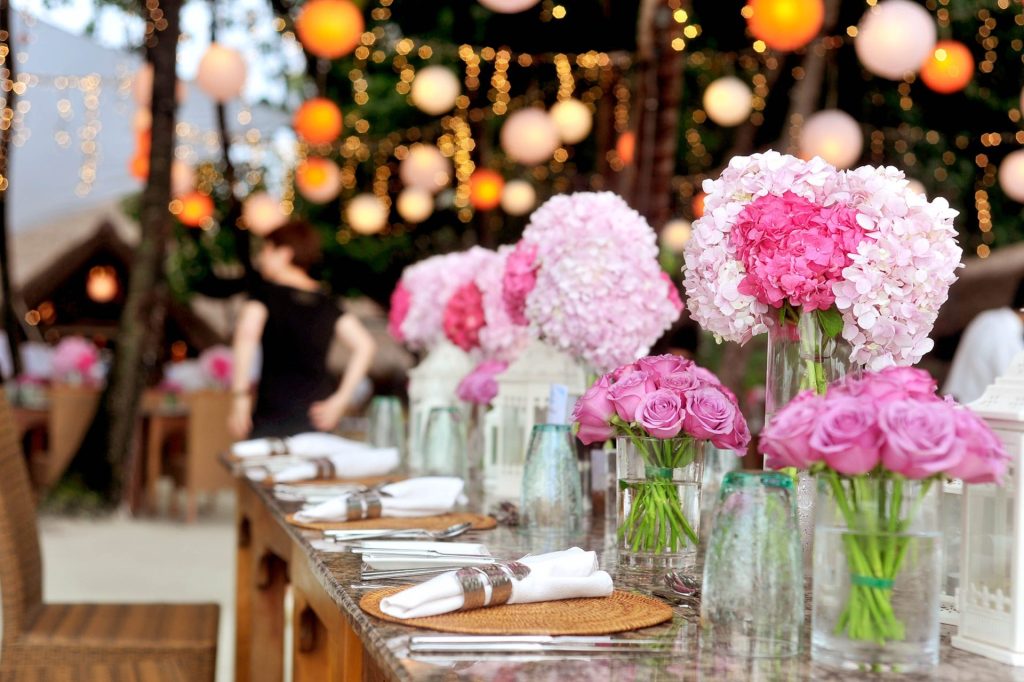 Planning a wedding is a once-in-a-lifetime experience filled with excitement. Part of that process is selecting the wedding venue that is right for you. When that time comes, here are some hidden fees to watch out for.
Overtime Fees
Many wedding receptions extend past the designated time they are supposed to end. In these instances, it is usually at the request of the bride and groom. However, that does not mean the newlyweds will always know what the final cost will be. When selecting a wedding venue, be sure to ask about every overtime charge just in case you make a last-minute decision to extend your wedding reception.
Total Taxes
Many wedding venues will quote you a price, but your final bill winds up being higher than that quote. Why is that? Most times, it is because they did not include the taxes. When spending thousands of dollars, taxes can add up in a hurry. This can bring your total to more than what you might have expected to pay.
Early Entry
A lot of times, wedding vendors will need to get access to the venue before the actual ceremony or reception begins. In some cases, wedding venues could make the claim that early entry prevents them from having another event and could charge you accordingly. Find out for certain what time your vendors can have access without any additional charge.
Cake-Cutting Fees
The whole concept of a venue charging you a fee to cut a cake seems rather absurd. But it is a tactic used when the wedding cake is not purchased from the wedding venue's pastry kitchen. It is almost a way to penalize you for not ordering directly from their catering menu.
Corkage Fees
Wedding venues usually make a good deal of money on the sale of wine. But if you are supplying the wine, that is a lot less money in their pockets. To compensate, some wedding venues will add a corkage fee. This means the venue will charge you for each bottle you bring that is consumed at the venue. This could wind up negating a lot of what you would save by supplying your own wine.
When it comes time to select your wedding venue, SMS Catering Services has everything you need all in one place. With a spacious banquet hall and the best catering Charlotte has to offer, SMS Catering Services has everything you need to make your wedding day one that is truly memorable.